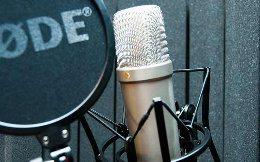 Studio Equipment
Good value music facilities to use during your stay in the gite.

Ideal for musicians/artists/song writers and their partners family's in this historic region of Normandy France.
Industry Standard Equipment suitable for Recording, our equipment range from drum kit, guitars, and full recording equipment, in a state of the art studio with a fully qualified recording engineer. See more photographs of our equipment and also some of our recent clients in our gallery below right.
See some of our clients and listen to the music