The Local Area & Tourist Attractions
We are situated only 15 minutes from the main N13 making our holiday home very convenient for exploring all of Manche and Normandy. You can also take a ferry to Jersey from Granville (Ferry crossing is approx. 1 hour).
The local town La Haye du Puits has all conveniences, including a well stocked supermarket, bakers, butchers, banks, bars and a pharmacy. Mont Cast is just a short drive away. Le Commerce specialty grilled food over an open fire nice family restaurant and bar.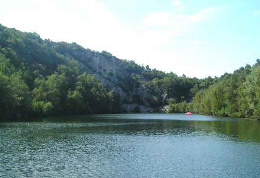 Mont Castre Castle,
Locally known as Vieux Château de Mont Castre, lies on a rocky outcrop near the village of Lithaire, east of the town of La Haye-du-Puits in the Manche department in the Normandy region in France.
Carentan & Baupte, is a town close by with many restaurants and bars and a weekly market
The City of Coutances,
once the capital of Manche (and was again whilst they rebuilt St. Lo after the war) with it's stunning cathedral and churches is just 30 minutes drive away.
A 15 minute drive will also take you to the coast and many miles of golden sandy beaches. A 2 hours drive for a day out at the fabulous Mont Saint Michel, or in the opposite direction 20 mins to the Normandy landing beaches and their many associated D-Day museums.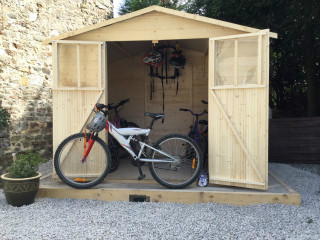 Bicycle Hire available during your stay.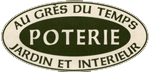 Poterie Based in Lithaire the Workshop and Gardens are well worth a visit during your stay in the Gite
Sainte-Mère-Église,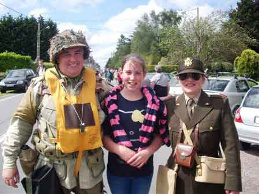 Just a 20 min short drive. Saint Mère Eglise has a museum and restuarants. A famous incident involved paratrooper John Steele of the 505th PIR, whose parachute caught on the spire of the town church, and could only observe the fighting going on below. He hung there limply for two hours, pretending to be dead, before the Germans took him prisoner. Steele later escaped from the Germans and rejoined his division when US troops of the 3rd Battalion,505 .The incident was portrayed in the movie The Longest Day.
Explore a little further afield
Activities
The gite is surrounded by farmland and had extensive walks , country trails & Extreme Sports. The land is good for cycling. Our hamlet consists of 3 houses and is only a couple of mins from Lithaire the local village.

Cycles tracks there are plenty of cycle routes if you would like to explore the local countryside in this region of Normandy.
Fishing on the Sea is free: you can fish in the Bay of Veys ((Carentan) without a licence, Be careful of the incoming tide.
River Fishing
Eight trips have been established in the Marshlands Regional Nature park. A leaflet with maps in at your disposal to the Carentan Marshlands Tourist Office. The holidays card enables you to fish in rivers for 2 weeks from june to september. Fare : 30 €
Lait Douceur a local place to visit

Restaurant & Take Away
Le Commerce Restaurant, La Haye du Puits a local restaurant.

http://www.lepakepi.com/ Pizza Take Away La Haye Du Puits.
For more information
For more info check out the local tourist office La Haye du Puits where you will find lots of info on things to do and places to go.