How to contact us
Our holiday gite is easy to contact to make a booking for a great holiday here in France for all the family.
Viefacile Holiday Gite
Address:
24 Route de Carentan, ,Lithaire, 50250, Montsenelle, Normandy, France
Telephone: 0033 (0) 233 468835
Mobile: 0033 (0) 788144908
Email: easylife.blundell@yahoo.com
For availability please check the Holiday Lettings/Tripadvisor Link.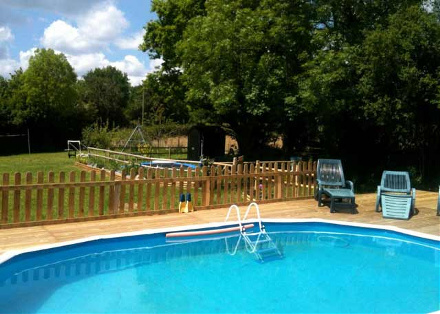 Traveling to the Holiday Gite
LD Lines sail into le Havre from Portsmouth and Brittany Ferries offer a service to Cherbourg 40 mins to the Gite or Caen which is 1 hour 20 minutes away.
Find Vie Facile holiday gite and Music Studio on Google Maps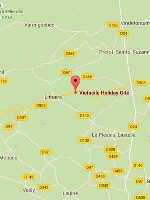 Cheaper crossings are also available in the north east of France with LD Lines, Norfolklines, SeaFrance and P&O.
And there is always the Tunnel. The distance to us is about 4 hours traveling time and you should factor in the motorway tolls and the charge for crossing the Pont de Normandie. Our Location is signposted Le Fry
Flights to Dinard airport are frequent from Stanstead and East Midlands with Ryanair. The airport is two hours drive from Normandy Gite.
Coordonnées GPS : 49.302478 (49°18'8.92" N) / -1.468960 (1°28'8.26" W)