Our Clients
Over the years we have had many musicians and artists vist and record at Vie Facile Music Studios in Normandy.
Listen to the music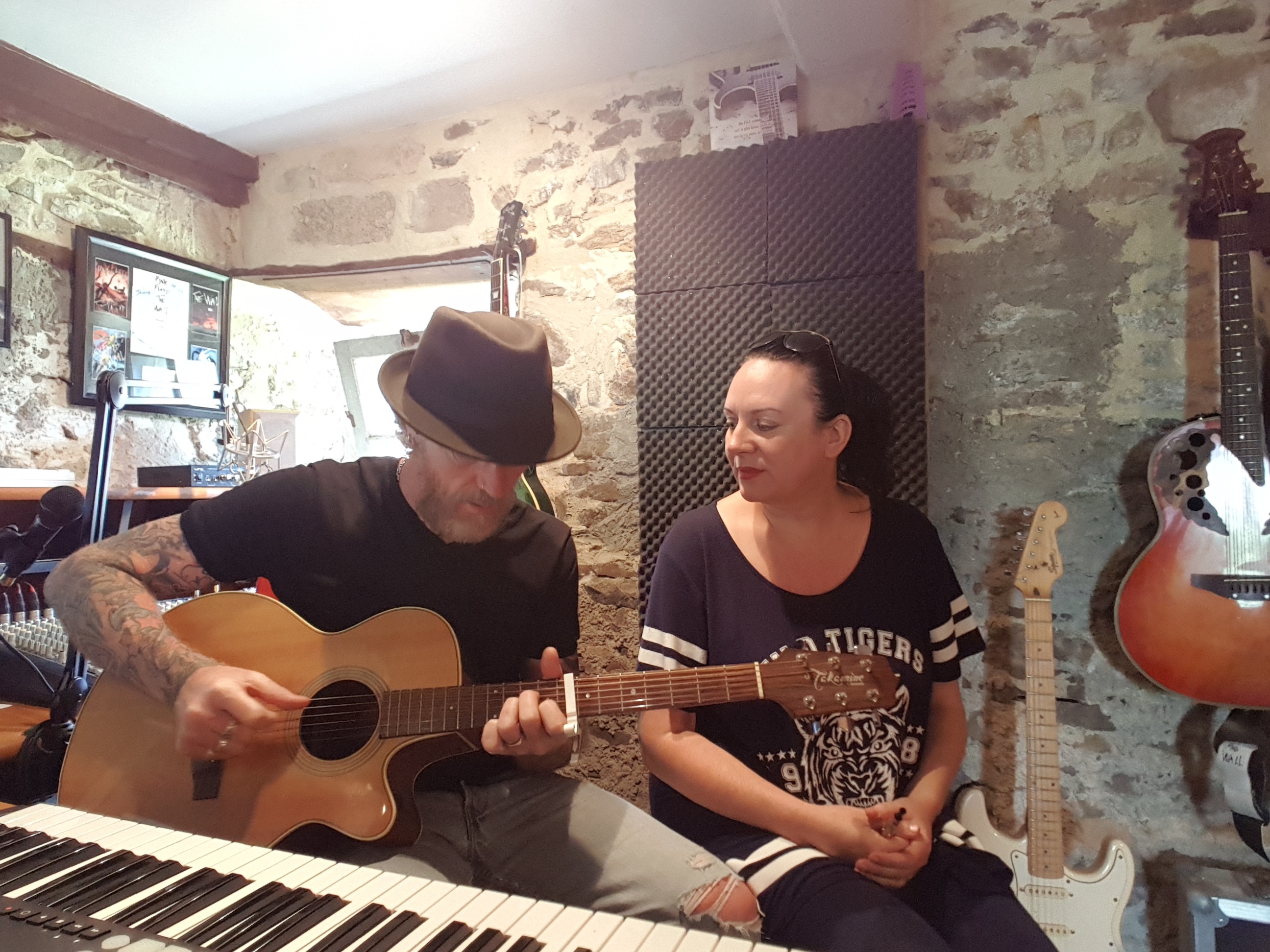 Chrissy n Dave professional song writers
Neilus D. DeSilvey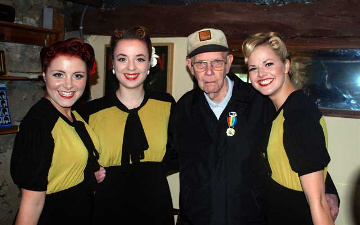 July 18, 1920 - April 5, 2015
We have fond memories of Neil and his family staying with us last year May/June 2014 at our gite.
Talking with Neil and taking him back to being here in Normandy during the war, 70 years ago was an honour and I was mesmerised by the information Neil and his family gave to me.
During his stay he was visited by historians and presented medals however one special surprise was the Three Belles singing to him in the Recording Studio here at Viefacile.
This picture above and music is a tribute to him and we will always remember Neil & his family coming to stay with us here in Normandy, France.
Listen to the song by the Three Belles:

Vie Facile Music Studio
We are: Joanne & Sharon Blundell
Telephone: 0033 (0) 233 468835
Mobile: 0788144908
Email: easylife.blundell@yahoo.com
A really nice comment from Jim Strummer
One part of our holiday that we must advertise is the Professional Recording Studio on site. For those who have dreamed of making their own recordings, this is a 'state of the art' studio. Joanne is a highly skilled music producer who can help you create great music.
Click here to read more testimonials from our visitors.